Dingbats* Notebooks with personality
National Representation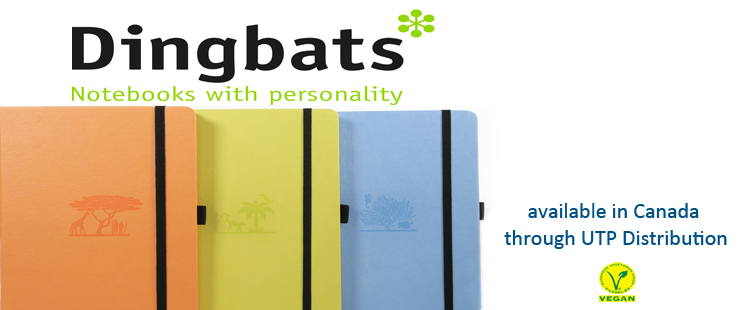 Dingbats* is an eco-friendly brand of notebooks. All materials used are degradable, vegan and recyclable and Dingbats* remains the sole notebook brand holder of the Vegan Certification (TR1806370).
Dingbats* are handmade notebooks with personality, represented by minimalistic ornamental motifs and sounds environmental credentials, including the mark of the Forest Stewarship Council FSC® (FSC-C105099).
The highest quality 100gsm coated paper is  used to ensure a perfect result with any writing instrument.
Current Catalogue links below:
Dingbats* Display Fixtures – Floor & Counter displays
Website