CORMORANT BOOKS
National Representation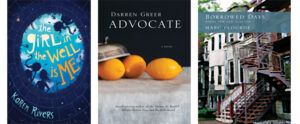 Current catalogue link below:
Cormorant Spring-Summer 2023 Catalogue
---
Cormorant Books is committed to publishing the best new work in the area of literary fiction and creative non-fiction for the adult market.
Now in Toronto, keeping the Cormorant tradition established in 1986 alive has, at times, been difficult. At other times, it's been relatively easy – finding a narrative voice of character and distinction, the new author with something to say that's not been said before, rescuing the out-of-print authors whose reputations have tarnished with age and neglect. Publishing books, such as those in the pages of this catalogue, is an adventure; it's an intellectual pursuit without parallel. 
 Website: http://www.cormorantbooks.com/